Perhaps by now you've seen the Luci Inflatable Solar Lantern by Mpowered. I was sent one for review and so I'll offer my opinion on it for emergency preparedness here…
The solar lantern comes in a small package and, in fact, collapses down to a very small size which makes it nice for tossing into a bag, the back of your car, or as part of camping gear: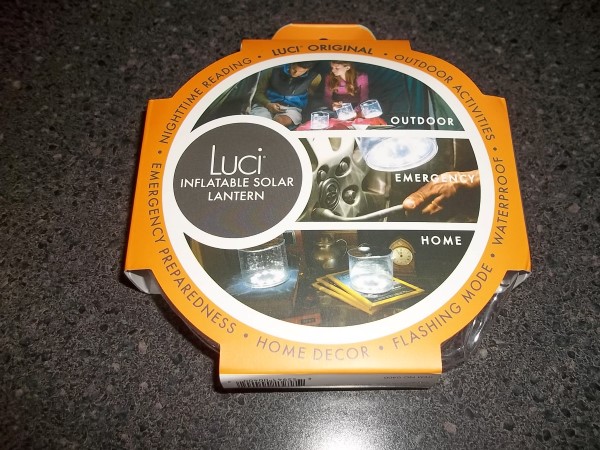 Since it includes a built-in solar panel all you have to do to recharge Luci is to set it in direct sunlight for up to eight hours and it will be fully charged. Granted, I'm sure the battery doesn't last forever without being charged so expecting to rely upon it for a disaster without having been charged recently isn't a great plan. Consider it an alternative long-term light source: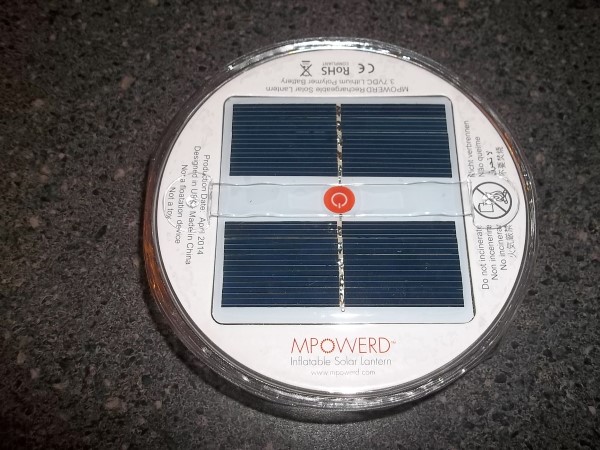 Use couldn't be much easier. Just pull on the provided handle to stretch it out a bit and then inflate using the included valve. It even holds air with the stopper plug out which is nice. Deflation is the reverse and doesn't take much effort except to keep pressure on the valve to let the air out: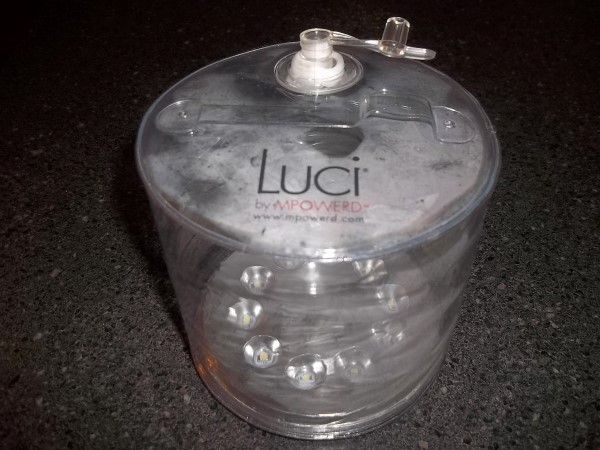 Luci has two brightness modes (low and high) as well as an emergency blinking mode. Sadly, there isn't much difference in the low and high settings but the high setting is bright enough to light up the sink area in our kids small bathroom and to read by if necessary: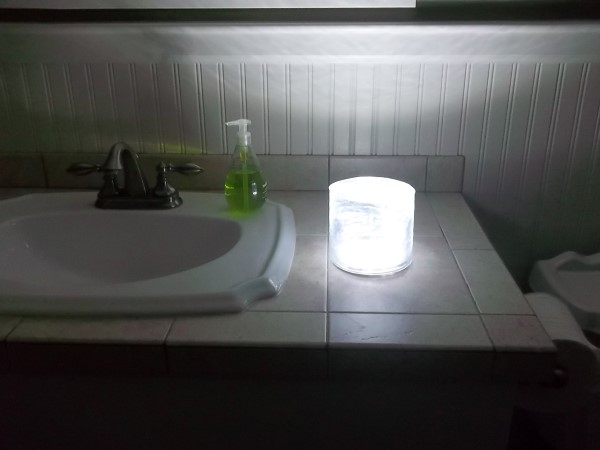 Just to be sure it floated I filled our kitchen sink and let it sit in there for a while. In fact, I forgot about it and found it still floating about an hour later still working and not otherwise "sunk" which was nice… and expected: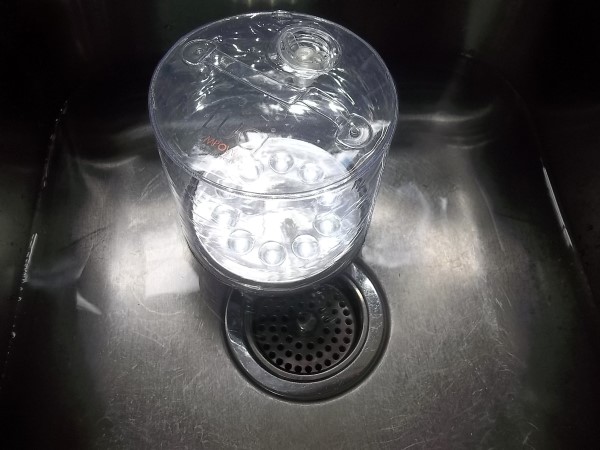 I later tossed it in our backyard pond (the following is with the camera flash on) and actually choose to leave it out all night (it was still floating but OFF):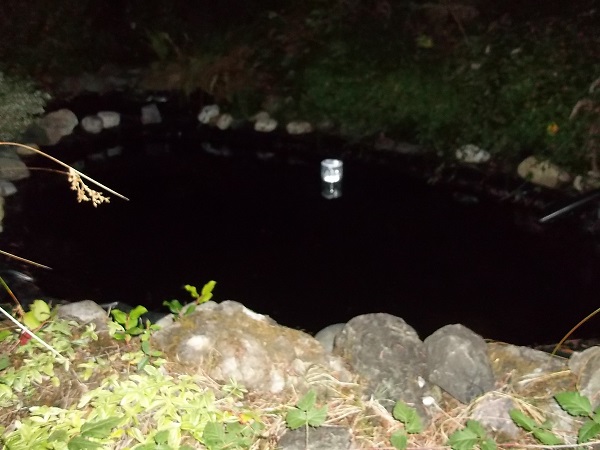 In fact, I took a few pictures with the flash OFF but it didn't show up well. Ultimately, it's not going to light up that much other than the surrounding few feet at best and the camera didn't pick that up.
Why (and Why Not to) Choose a Luci Inflatable Solar Lantern?
Well, the Luci Solar Lantern is very compact, lightweight, requires no batteries, is waterproof, and can be recharged again and again using the power of the sun. It's also relatively inexpensive at less than $15.
That said, I find it hard to say that an inflatable solar-powered lantern is a must-have for emergency preparedness. While a neat idea and one that can be fun for around the pool, hot tub, or at the lake, I don't see any huge benefit over a typical lantern for at-home preparedness. On the go, it could be useful to toss into your bag but it wouldn't be my first choice.
Buy this Luci inflatable solar lantern for it's real purpose: fun times around the water. If you want a better option for a solar lantern consider the d.light LED Solar Lantern which provides quite a bit more light and is quite rugged too… not waterproof, mind you, but if you're that worried about water protection for a solar lantern then you have bigger concerns to deal with first. 😉