Let's play a game! When I say "prepping," what is the first thing that comes to your mind? What about "survival?"
My guess is that most of you immediately thought of food, water, or other survival gear. And those are great answers.  We can't live long without food and water. But if you had an abundant storehouse of those supplies yet didn't have other important items, your life could still be uncomfortable or, worse… in jeopardy.
There are lots of important considerations that need serious attention, but in this article, we'll be focusing on just one: CLOTHING.
During normal, peaceful times, we use clothing primarily as a covering, a social cue, and a statement. During times of emergency when new clothing isn't readily available, it's often a lifesaver.
We can die much faster from exposure to the elements than we can die of starvation or even dehydration. Exposure in certain environments can certainly accelerate dehydration, but because there are threats that come from exposure during different seasons, it's critically important that we have adequate clothing.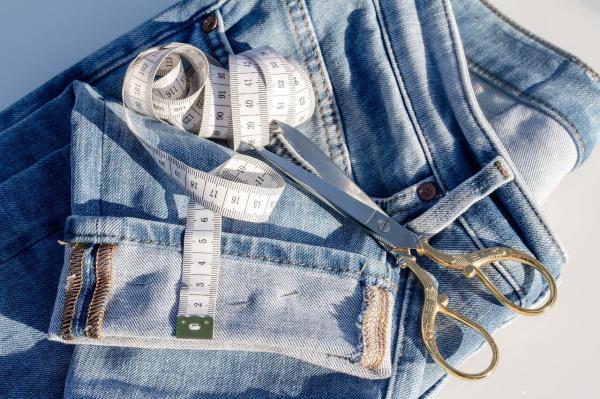 Where Do Clothes Come From?
When young children are asked where eggs or milk come from, they often respond, "The store." That response would be funny if it weren't so sad. They aren't kidding; we're disconnected from the source of our food. It's just far more convenient and productive to buy our food than it is to grow it, so people move into the cities and buy what they need.
Similarly, if you asked kids — or even adults! — where clothes come from, we're likely to respond, "The store." That's true for us today, but it wasn't as true for our grandparents, great grandparents, and earlier generations. They would often buy fabric and then sew clothing as needs arose. In that era, learning to sew was a right of passage. That skill has largely been lost to recent generations.
So what would we do if clothing wasn't available to buy for a while? Would you panic as your children's clothes wore out and started to hang like rags from their bodies? Imagine your anxiety as snow sets in to see that your child had outgrown his shoes. What would you do if you couldn't purchase a larger pair?
It's hard to imagine not being able to purchase clothing off the rack since it's so easy to do today. There are stores within minutes of most of our homes that stock all sorts of sizes, colors, and styles. Today's ease of access to ready-made clothing could quickly change for a number of reasons, including:
A pandemic could force people to stay home from work and avoid public places.
Hyperinflation could also impact availability. As the value of currency plummets, people race to spend their money on necessities and tangible goods before the value of their money falls further. All sorts of goods become hard to find.
An EMP could stop normal methods of production and distribution.
Job loss or other financial strain could make buying clothing for your family difficult for a time.
If you have a supply of clothing on hand for future needs, however, it will ease the worry of clothing, which could really help. These scenarios don't seem real or possible to many because we've had it so good for so long. The fact that most people haven't seen times where clothing isn't readily available doesn't mean that it can't happen!
Prior to the Great Depression things seemed pretty good. Prior to the hyperinflation of the Weimar Republic things were probably going fine. History repeats itself, and those who stick their fingers in their ears, pretending that it can't happen here, will be least prepared when it someday does.
Shopping in Advance of the Need
Buy and store extra clothing. Try to select quality clothing that will be as durable and functional as possible. The good news is that you can save considerable money when you buy clothing in advance of your need.
Think about it, if you wear through a pair of shoes you'll need to go get a new pair right now, because you don't want to go to work tomorrow with your foot hanging out the side of your shoe. 😉
Because you need the shoes now, you head to the mall, visit one or two stores, and purchase the best available combination of product and price. Right now might not be the best time to purchase a pair of shoes at a really good price. The same shoes might cost half as much in a month or two when that store has a big clearance sale. When you buy in advance of your need, you can search out and find quality products at rock-bottom prices, then buy them to set aside UNTIL you need them.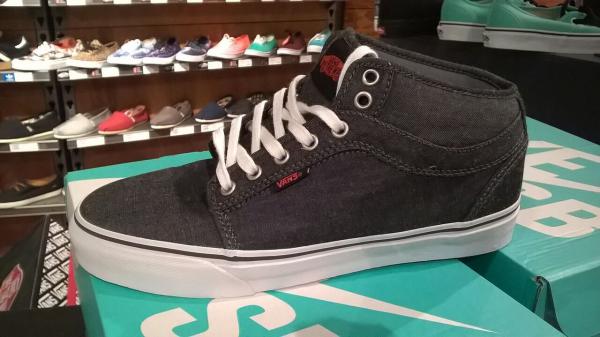 It's a known fact that you WILL need to buy shoes again at some point, as well as pants, and shirts, and socks, etc. These things wear out over time, so buying them in advance is extremely practical. Buying clothing this way for adults is fairly easy. They typically won't be growing taller. Hopefully, they won't be growing much in the other direction either! Kids are a little trickier. Their growth can be pretty explosive at times. When you're buying season-specific clothing, you have to make an educated guess on the size they'll need when that season rolls around.
Where to Find Quality Clothing at the Best Prices
You can certainly go to the retail store of your choice and buy several sizes ahead, but a better choice may be to find more highly discounted options. Because you're buying in ADVANCE of your need, you can take your time, finding high quality items that have minimal cost. We like to frequent yard sales, thrift shops, craigslist (or similar sites), and the really good sales at factory outlet stores. We also buy ahead for the next year when seasonal clothes go on clearance at department stores.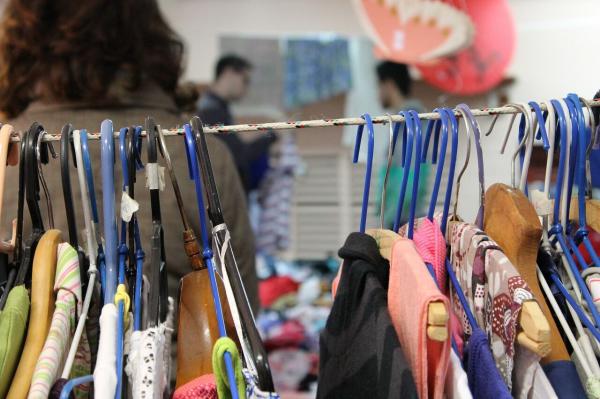 Black Friday is coming up. It's THE day where Americans often go wild, buying loads of plastic things and shiny objects to give as Christmas gifts. Sometimes people buy things simply because they're on sale. Rather than limiting your Black Friday shopping to toys and gadgets, look for really attractive clothing offerings that have a special markdown that weekend. You may find deals a specific stores, or you may have your best luck online with sites like fatwallet.com or slickdeals.net. We've purchased some items off eBay and Amazon too.
Stop by your local Goodwill or other thrift stores in your community to get familiar with their offerings and pricing. You could also try some of the consignment stores in your area like Plato's Closet, Kid-to-Kid, or Once Upon a Child for lightly used name-brand clothing at deeply discounted pricing.
Yard sales have been a really great source during the summer months when they are abundant. You can frequent the neighborhoods that tend to have really nice stuff. Oftentimes, they just want to clear their extra stuff out, so you can get items at $1 or less for each piece. That's not always the case, and there are instances where you'd be thrilled to pay more for certain items, but savings can be significant. When you show up toward the end of a yard sale, the savings get even better. People may say that you can fill a bag for $5, for example, or they may beg you to just take whatever you want (free), so they don't have to haul it back inside.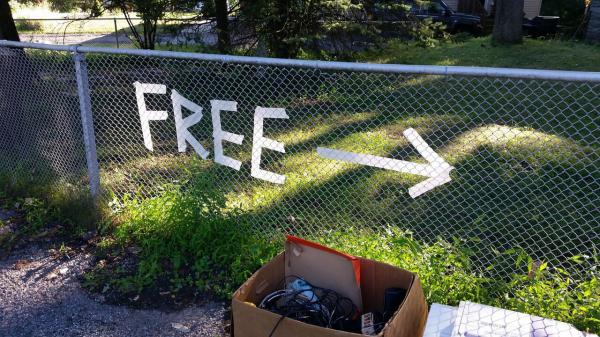 Even if the clothing is free, you'll want to select quality pieces that will serve you well and you'll actually want to wear. We don't want to cross a line into senseless hoarding, of course. Buy heavy coats, sweaters, warm socks, and boots during the hot months of the year when they aren't needed. Many department stores will sell their seasonal inventory at up to 75% off normal prices as seasons change.
If you're buying in advance, you can find brand-name clothes that you're excited to wear for FAR less than you would normally spend if you were shopping in-season as needs arise. Organize and set aside items that need to be grown into or that need to wait for another season. Occasionally you may guess wrong about sizing or some other detail and won't be able to use the clothes, but when you find a great deal, you can afford a few mistakes!
It's also a good idea to hang onto clothing that is still in good shape and can be passed down to your younger children. To make finding the clothes easier when they are needed in the future, group the clothing by size and season if possible. If you can find really good clothing at great prices, then it shouldn't take long to accumulate clothing several sizes ahead. This isn't JUST emergency clothing, it's clothing that will be worn when it fits and as it's needed. Because you accumulate when you find the right item at the right price, you will rarely find yourself having to pay retail prices for clothing. You'll end up saving significant money on clothing your family.
It's Not Just About Ready-Made Clothing
In addition to storing clothes, you can also store buttons, zippers, snaps, bolts of fabric, and thread. The fabric can be used for anything you don't have on hand that you later find you need. Denim is extremely durable, so it would be a fantastic fabric to keep on hand. Polar fleece is warm, comfortable, and dries quickly. There are many other fabrics used for different purposes. The more simple and plain the pattern, the easier it will be to use the fabric for a wide variety of purposes.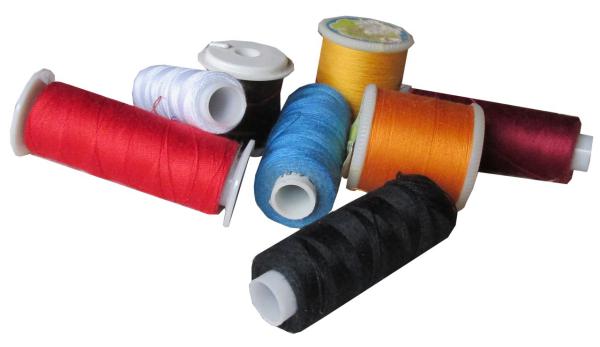 What if you can't sew? Should you still store fabric? Yes! First of all, the fabric is an insurance policy of sorts. Hopefully your accumulation of pre-made clothing that we just discussed will get you through a crisis just fine until clothing becomes more available. If not, bolts of fabric provide some flexibility. You can certainly take lessons and practice to acquire sewing skill. It's a valuable thing to know. You could probably learn a great deal, at least as a starting point, on YouTube. Learning to patch and repair shoes and clothing is another useful skill to pick up. If you know a few skills and have the equipment available, you can patch holes, modify hems, and address other needs to prolong the life of your shoes and clothes.
Here are a few extra items that you may want to have on hand for repairs:
Shoe Goo or Freesole (strong adhesives specifically used for shoe repair)
Replacement shoe laces
Leather conditioner
Patch fabric (which could be taken from the good parts of worn out clothing)
Zippers
Buttons
Velcro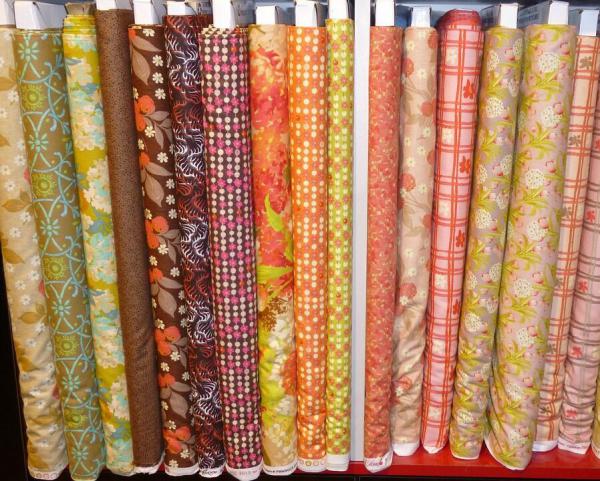 Even if you don't WANT to learn how to sew, other people DO have that talent and could sew clothes for you in exchange for some fabric, food, or other need. If nothing else, the fabric could be an excellent barter item if ready-made clothing is too expensive or unavailable for a time.
Learning to knit or crochet is another useful still to pick up. Again, you're likely to be able to learn those stills, at least at a basic level, through YouTube. If you have yarn on hand and know how to use it, you could make a beanie, a sweater, socks, or a blanket, for example.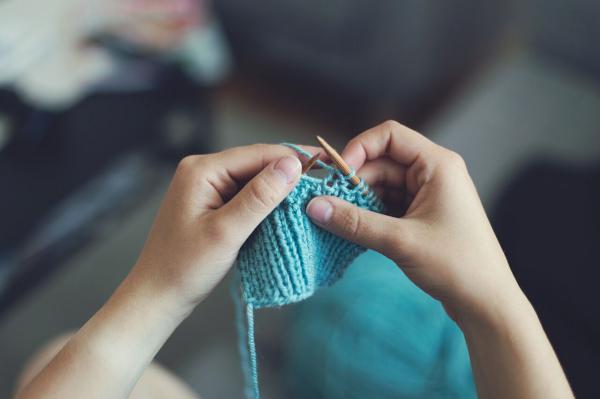 Getting Started
This is a big project and these are important prepping supplies, but don't get overwhelmed. It's an elephant that you'll just need to eat a bite at a time, so to speak. To get started, follow these steps:
Take inventory of what your family members already have and what they currently need in terms of shoes, winter boots, clothing, coats, gloves, etc.
Make a list of the sizes that everyone is your home is currently wearing.
Determine the amount of money you can afford to set aside for clothing accumulation each month.
Decide on a strategy for accumulation. Are you going to hit yard sales or a second hand shop, for example?
Keep track of the clothing you acquire. Keeping a master list on paper or digitally will help you to know where you stand at any given moment. It will help you avoid situations where you have 24 shirts but no pants for a particular child.
If you have rewards credit cards with stores like Kohls or Cabelas, consider using accumulated points to purchase quality snow boots or other clothing items with.
Organize and store your collection in a place and grouping that makes them easy to access as needed.
Prepping isn't easy, but you're going to feel great after collecting the clothing that your family needs, knowing that you have a clothing buffer. You'll be fine, even if ready-made clothing is hard to come by for a year or two. In the meantime, you'll be saving a sizable sum and still wearing really high-quality, name-brand clothing, if so desired. Once you catch the spirit, it's actually fun and your whole family can get involved in the process of watching for good deals!
Author Bio
Dave Greene is the father of six children, and a long-time Prepper. The desire to protect and provide for his kids provides him with major fuel for this passion. He founded Tools of Survival in 2012, to help families become better prepared. In the years since, Dave has taught classes on survival equipment, mindset, and techniques in a variety of venues.