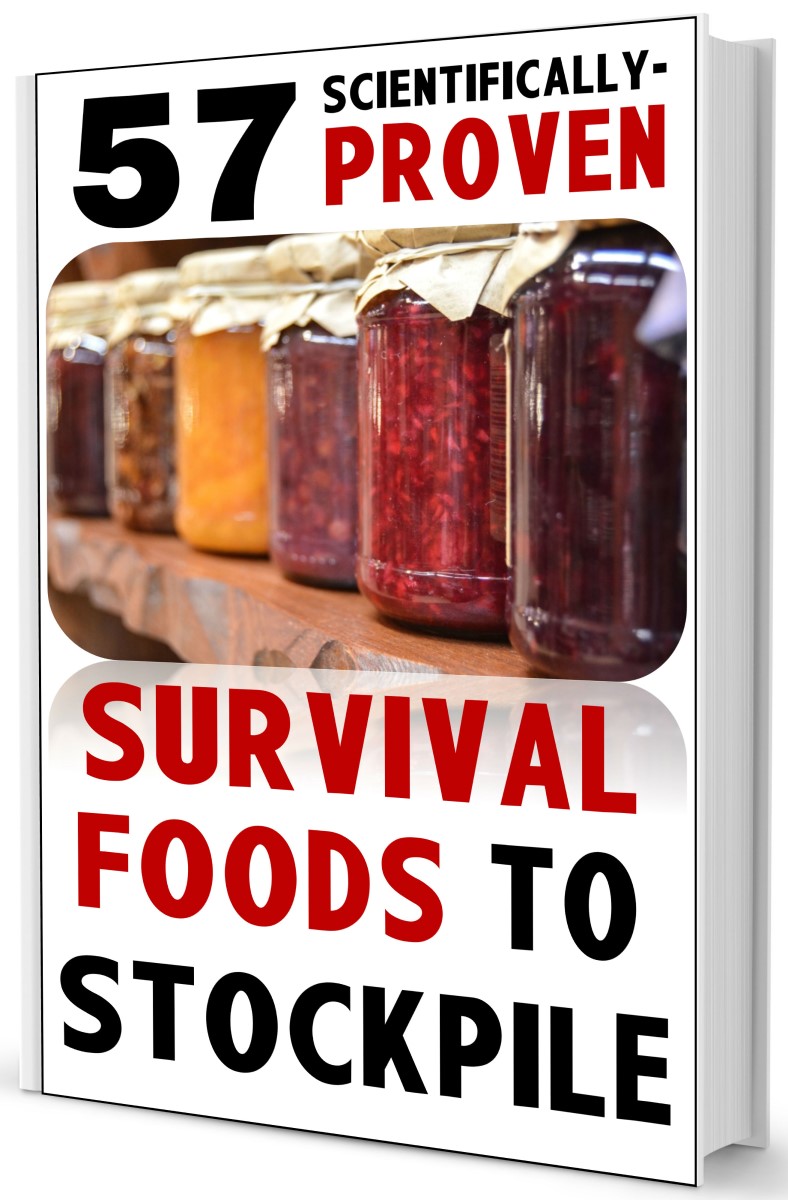 I wanted to let you know that my latest book, 57 Scientifically-Proven Survival Foods to Stockpile, is currently available on Amazon for only $0.99 as part of a Kindle Countdown deal over the next handful of days.
If you have yet to grab the book then I would encourage you to take advantage of this special offer and download your copy today!
All I ask in return is that you take a moment to write a brief review of the book after you finish reading it.
Here's What's Covered Inside
What a healthy diet should include (miss any of these and you're asking for trouble);
The 27 best everyday grocery store foods to stockpile to maximize your intake of fiber, protein, fat, carbs, calories, vitamins and minerals;
What 11 bulk foods you should focus on above all others, including where to get them for less and how to properly store your bulk foods for decades;
Plus 19 additional "superfoods" to boost nutrition, aid with digestion, and support your immune system when you needed the most;
How to make use of everything discussed within once you have it all purchased and properly stockpiled.
Now's the time to get your survival pantry correct. Grab your copy of the book now to ensure your family is ready for whatever comes your way… and getting your survival food pantry right is a great way to do just that.
Take care and have a wonderful rest of the day, Damian