I just heard about this recall on the radio this morning and looked it up here.
It seems that Kidde is recalling quite few of their plastic-handle model fire extinguishers (134 models, in fact) manufactured roughly between 1973 and 2015 because it can become clogged and not discharge. Yeah, that's not good!
FYI, if you still have a fire extinguisher from 1973… replace it, lol.
Here's a diagram to help you figure it out but, really, you should go here to get the model numbers affected: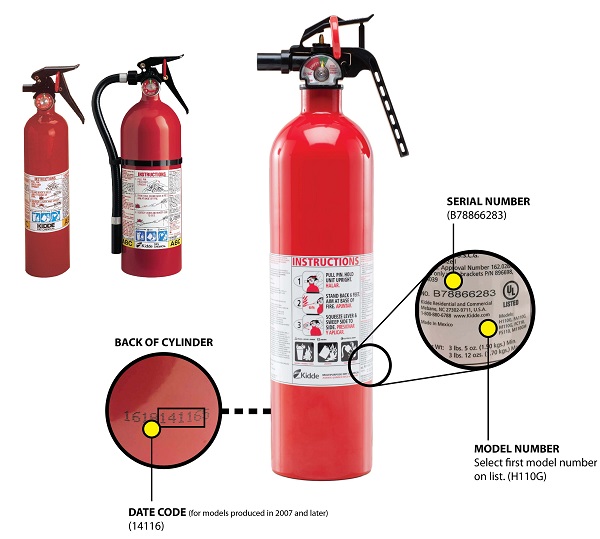 You can contact Kidde for instructions on getting a free replacement. Here's their contact information:
Call Kidde toll-free at 855-271-0773 from 8:30 a.m. to 5 p.m. ET Monday through Friday, 9 a.m. to 3 p.m. ET Saturday and Sunday
Or do so online at www.kidde.com and click on "Product Safety Recall" if you prefer.