My kid likes to watch YouTube videos about new gadgets and occasionally I watch them with him. One video caught my eye recently where it showed a few different door security ideas. This one on the Barricade Box was particularly interesting:
Even though it's meant for schools I can see how the barricade box may be of use for some exterior doors at home.
Another interesting device I watched was about The Barracuda Defense System which also seem more applicable to office buildings or schools, but may find some applications at home too:
The final video I watched was about the Nightlock Door Barricade which is definitely more applicable to home security situations even though the video focuses on schools:
Anyway, I thought these door security devices were neat and figured you might find them interesting as well… and maybe you'll find them useful for your home or to recommend to your school or place of business.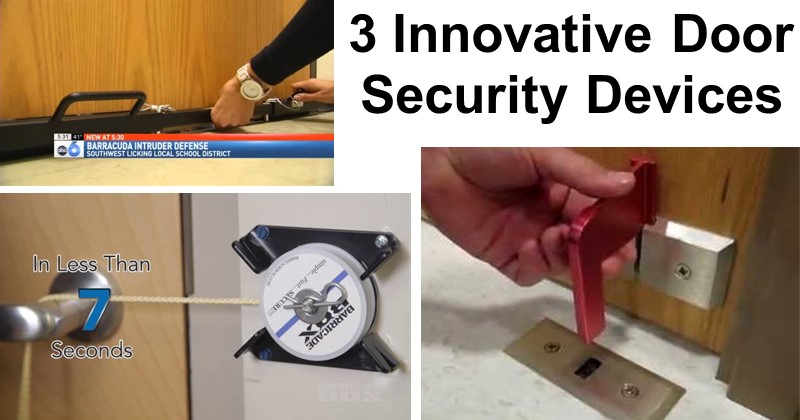 [Amazon Affiliate Disclosure: As an Amazon Associate I earn from qualifying purchases. FTC Disclaimer: I get commissions for purchases made through links in this post.]