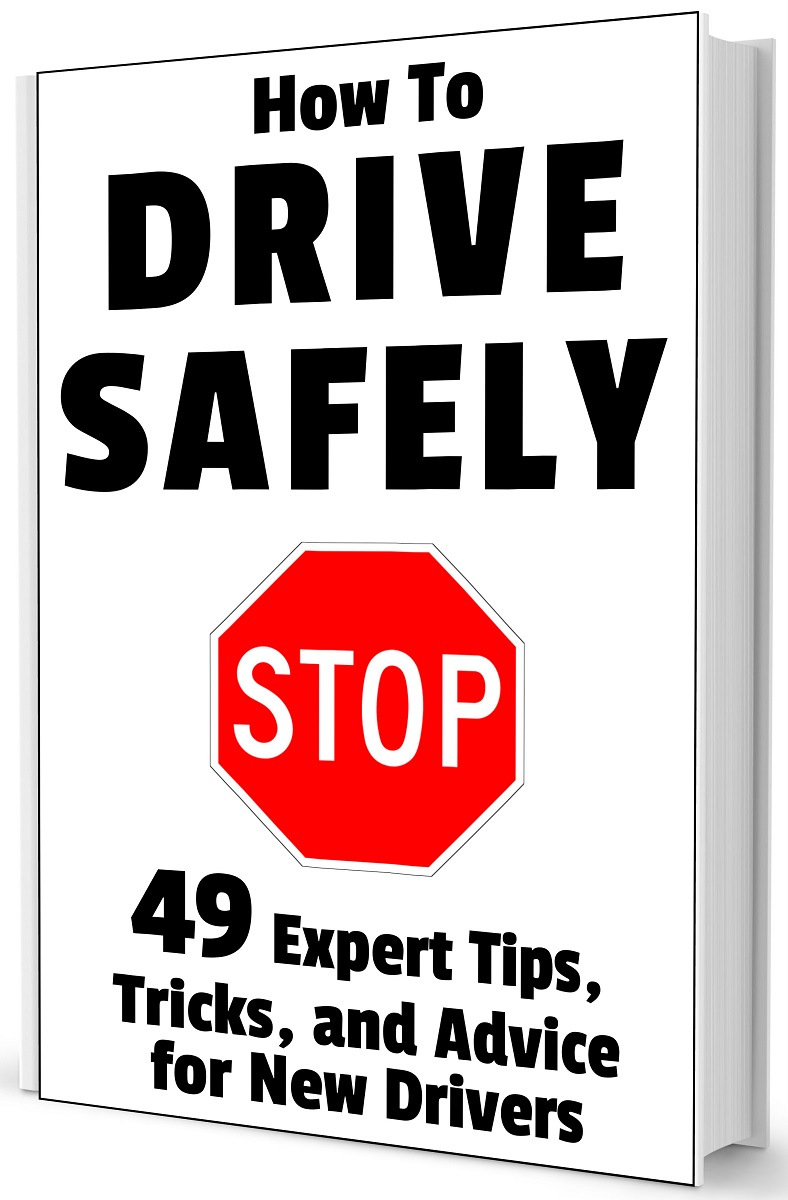 I just realized that I forgot to mention that my latest book, How to Drive Safely: 49 Expert Tips, Tricks, and Advice for New, Teen Drivers, is currently available and FREE for the next two or three days on Amazon Kindle (through Thursday, I believe).
I know it's not quite a "survival" book that most people expect, but I'd say it's one of the most important books anyone could read to keep them safe in their daily lives, especially for new drivers… like my oldest son is about to be. Besides, even seasoned drivers could use the refresher; I know I learned a few statistics that started me and it reinforced quite a few safe driving habits I'd been lax about in recent decades, lol.
Here's What's Covered Inside…
The Most Dangerous Driving Times, Days, and Situations (some of these might surprise you)
5 Actions You Should Always Do Before Driving Off (how spending 15 seconds now can save your life)
Why Not Speeding is Much More Than Avoiding Speeding Tickets (and why it doesn't actually save time)
What NOT to Do While Driving (you'd be surprised at how much safer you'll be)
11 More Common-Sense Safety Tips to Know (these could keep you the safest of all)
Why Semi-Trucks and Other Large Vehicles Deserve Special Attention (hint: they always win car accidents)
How to Really Get Your Car Ready for the Road (most people ignore these to their detriment)
Why You Must Start Educating Them Now…
Young adults think they know everything, they think they're invincible, and they think that nothing bad will ever happen to them. You and I both know that's not true. You simply MUST prepare your new, teen driver to be as safe as possible while you still have the opportunity to do so… here's how to educate your teen to drive safely on the road right from the start.
(And, like I said, I'm sure you'll appreciate reading it too.)
Get the Book Now So You Stay Safe
It's simple to do, just scroll down and click the "Buy Now" button and you'll get this knowledge instantly delivered to your fingertips only moments from now.
Once on the Amazon.com page, just click the "Buy now with 1-click" option to get the book for free on your Kindle.
Thank you and stay safe out there.
P.S. All I ever ask when I give my books away for free is that, when you're finished, give it a quick rating or review on Amazon and choose to share it with your friends and family before the free deal expires so they have this valuable knowledge too.
[Amazon Affiliate Disclosure: As an Amazon Associate I earn from qualifying purchases. FTC Disclaimer: I get commissions for purchases made through links in this post.]