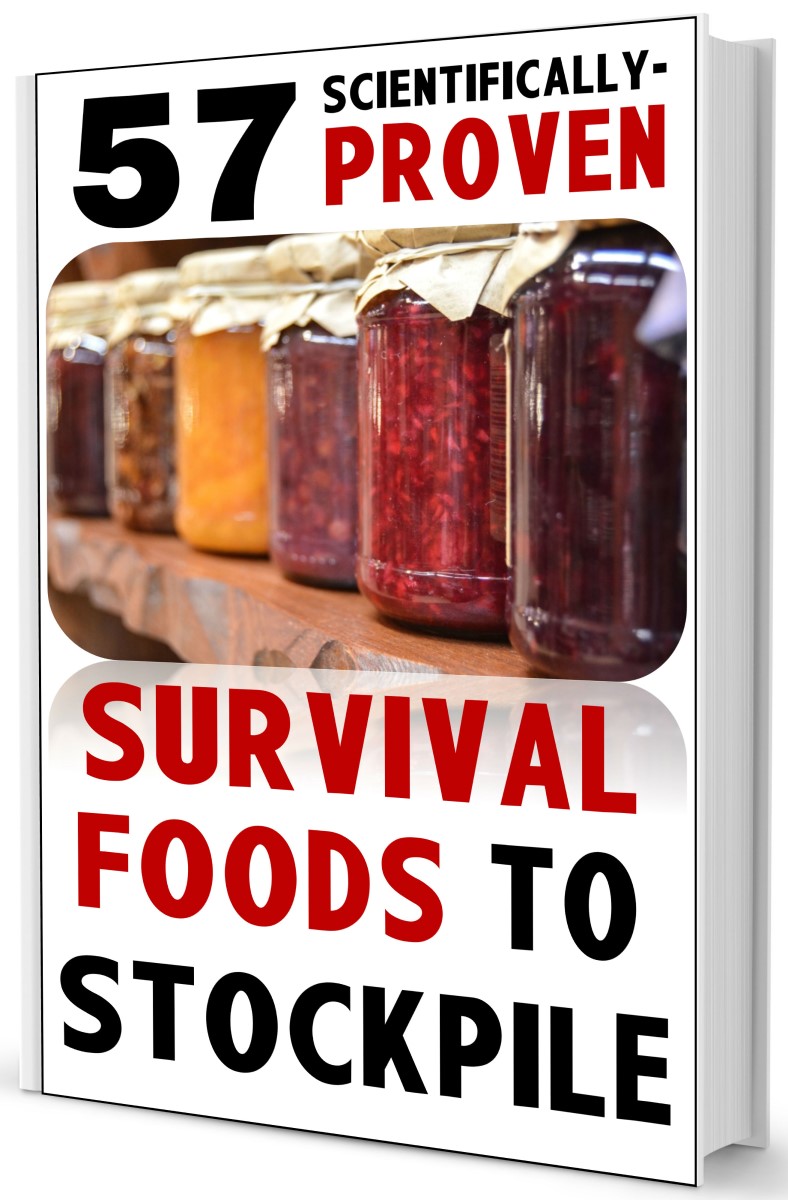 Hi there. I wanted to briefly let you know that a book I'd been working on for quite a while (and which I expected to release last year) is now available for purchase on Amazon. It's a book that all preppers really need to read in order to get their survival food pantry correct: 57 Scientifically-Proven Survival Foods to Stockpile.
It actually turned out to be a good thing that I took my time with the book because, not only did I include my original idea of detailing precisely which grocery store foods you should have to maximize your nutrition during an emergency, but I also included details on nearly a dozen bulk foods to add to your pantry as well, each one of which will ensure your most nutritious grocery store foods stretch for as long as possible. (I also explain where to get your bulk foods for the cheapest price and how to easily store them for decades.)
Plus, I choose to add nearly twenty "superfoods" to the list of survival foods as well. These are supplements that will boost nutrition, aid with digestion, support your immune system, and more… all when times are the most stressful. I keep and use all of them in my own home for various reasons and I always ensure I have plenty on-hand for "just in case" scenarios; I suggest you do the same.
Here's What's Covered Inside
What a healthy diet should include (miss any of these and you're asking for trouble);
The 27 best everyday grocery store foods to stockpile to maximize your intake of fiber, protein, fat, carbs, calories, vitamins and minerals;
What 11 bulk foods you should focus on above all others, including where to get them for less and how to properly store your bulk foods for decades;
Plus 19 additional "superfoods" to boost nutrition, aid with digestion, and support your immune system when you needed the most;
How to make use of everything discussed within once you have it all purchased and properly stockpiled.
Now's the time to get your survival pantry correct. Grab your copy of the book now to ensure your family is ready for whatever comes your way… and getting your survival food pantry right is a great way to do just that.