This is a photo of my front door, maybe you can spot what's wrong quickly: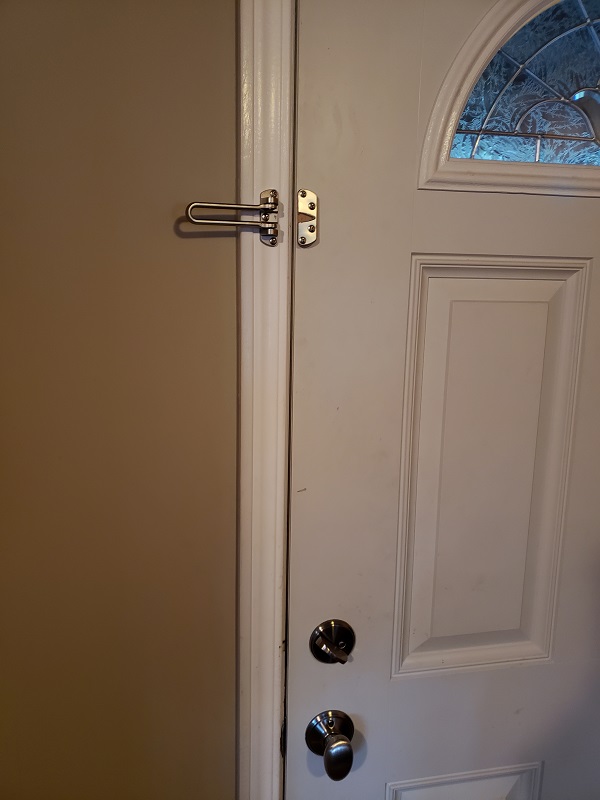 If not, maybe this photo helps: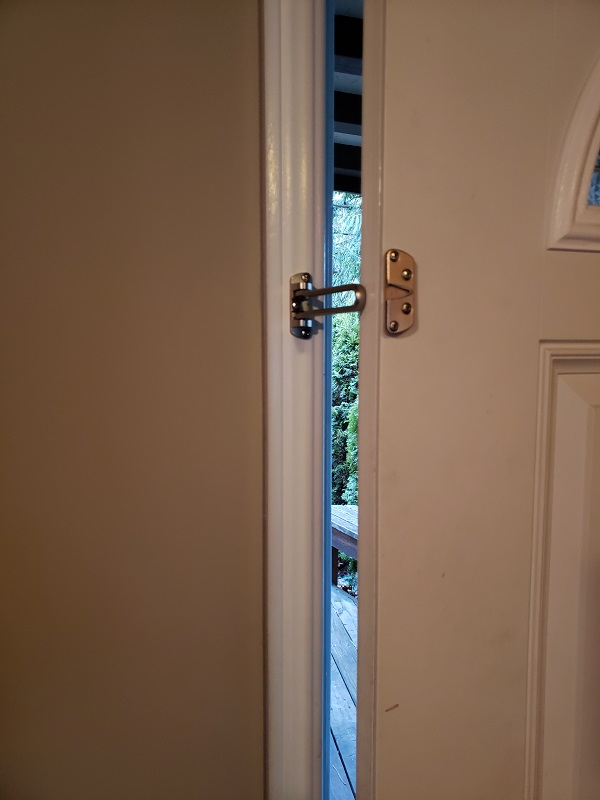 You see the door security latch there? It's missing an important part: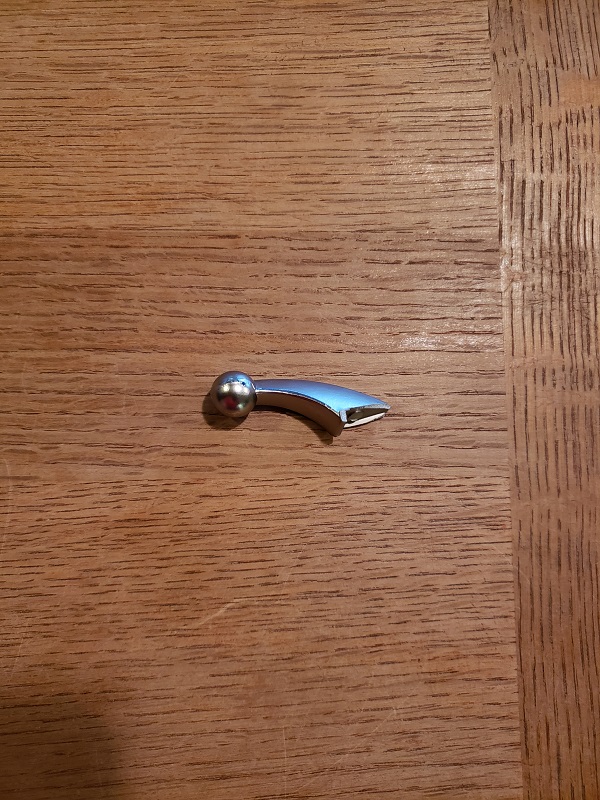 I'd say it's kind of useless without that piece, wouldn't you?
The sad thing is that nothing major happened to make it break off. In fact, all I did was fling the door open a little harder than normal (because I was hauling in some firewood) and the piece literally just fell off.
The door (and thereby the security latch) didn't even hit the wall but, instead, a shoe rack that we have to contain all of my kids shoes that they can't figure out how to put in their room.
Perhaps this security bar latch was just a dud but, to be honest, that doesn't give me any "warm and fuzzies" that these devices will do their job if/when the time ever comes that they're truly needed.
Beware! Now I get to go test the other latches I have… and maybe you should too.
[Amazon Affiliate Disclosure: As an Amazon Associate I earn from qualifying purchases. FTC Disclaimer: I get commissions for purchases made through links in this post.]