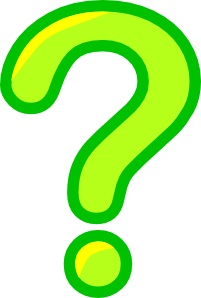 Yeah, I do, I'm sitting pretty, there's canned goods and bags of staples bucket'd, i have the major area's covered, food, water, med's, oh yeah, I'm sitting pretty.
There's enough you say for 90 days to see you through, 0r 6 months, or gee i have a year's supply laid up, so when the emergency arrives and all i told to get ready like me begin to show up, favorite buddy and family, mom & dad, sis and the kid's, yikes, the supply's go down to 6 week's or 3 week's duration, how did this happen you ask yourself on sleepless nights as the turmoil on the outside continues, where did i go wrong what could i have done, what do i do now?
When reality becomes a nightmare, a scary situation at best and hope fades and all eyes are now on you, you're the go to guy/gal since you knew ahead of time to prep, what do you do now? Thankfully we all seem to still have time to consider our situation's, bug out bags are useful, bug out locations are a good plan, anyone you can get onboard is a plus and now the "but", but what is the plan when stuff wear's out, supply's dwindle and the last can on the shelf is looming large.
Let me add a thought to areas of consideration now and use a new word called sustaining, how do you plan to sustain the supply line. Ahhh, the thinking cap light just got bright, what are the areas of consideration, yes, the American pastime, eating, canned goods, dried good's, dehydrated/freeze dried goods are all a good beginning until they are gone. Now we need more, now is the time to learn to sustain by gardening and take my word for now, dirt work is tough, gardening seems to have its own demon's to fight, watering, rain's won't cooperate or come in timely manner's, hence a rain barrel set up perhaps, solar shallow pump with a good sized tank, roof gutter collection diverted to an innovative collection point, seed starting, why don't they germinate when you want them too, what's a hybrid got to do with anything, heirloom, are they old seed's? The time to educate is now, then add molds, fungus, pest's inside the plant and on the outside ohhh my…. Gardening can be in ground, raised beds, container's, but gardening has got to be if you plan to sustain versus just extend your survival. Edible landscapes, neat idea there, wild plants that are tasty, we just forgot the art of identification, someone grab a book with colored photo's soon.
Cloth's, cleaning cloths, patching cloths, anyone know the sustaining lost art of sewing? Darning, not your husband's ladies, the sock's, hee hee…..i loved those ole patches as a kid, had them on the knee's, butt check areas, got to sew a bit myself, had to extend the use of those blue jeans, sustaining, someone thought to post an article telling all to just boil your cloths if the grid goes down, that same party failed to read our modern garment labels that explain exotic Chinese materials when boiled will knarl up fall apart and create general chaos to the wearer….
Wood, have you panted a tree lately, think you have enough around the house to lay up some firewood, or enough thinner branches to make new handles for garden tools when they dry out and crack in two?, along with a multitude of other uses wood provides.
So the gist is, sustainability, a consideration beyond what we already have done to continue the life flow, on your next walk through the neighborhood consider what 's on hand, the next trip to your bol take an inventory of what is on the property, kids could learn to collect herb's, root's, edible grasses, or is there a need to plant them as well? A patch of dandelions, wild onion's, poke salad, what is indigenous to your region, local, what can be transplanted, what will your neighbor's think of your good deed when you ask to dig up all the dandelions in their yard for free, lol !!!
Perhaps sustainability isn't a new word to you, perhaps it is, either way, it's time we add it to our post's and blog's with all the ideas we can think of to alert others, learn other's and teach one another, what say ye? This is just one man's opinion.
————–
To enter your own article please email me at rethinksurvival (at) gmail (dot) com with your submission and review the rules here.
Please visit these fine sponsors and learn more about the prizes below…
Fortunately, we have some very gracious sponsors who are willing to sponsor this fun contest. Please visit their sites and review the products being donating as they are certainly good people doing good things for our community. Here's the prizes…
CampingSurvival.com is donating an Exotac nanoSTRIKER XL Ferrocerium Fire Starter in Olive Drab.The description says "We created an evolutionary derivative of the original nanoSTRIKER with a larger rod and striker handle. It utilizes the same innovative design as the original, but with just enough extra size and heft to improve its ease of use without making it too big or bulky for key chain carry. The striker handle is 46% bigger, making it easier to grip. The XL version also sports a 33% larger ferrocerium rod, which improves the durability and lifespan of the rod even beyond that of the original nanoSTIKERs. Slowly scrape shavings off the rod into a small pile. Use these shavings on top of your tinder bundle for even better sparks! Use the nanoSTRIKER? to light gas stoves, alcohol stoves, fuel tablets, BBQ grills, etc."
MayflowerTrading.com is donating an The Guardian First Aid Fanny Pack. Contents include: 1 – Fanny Pack, 1 – Eye Wash, 2 – Instant Ice Packs, 1 – 3″ ACE Bandage, 1 – Bandage Scissors, 1 – First Aid Guide, 1 – CPR Mouthpiece, 3 – Iodine Prep Pads, 6 – Pair Nitrile Gloves, 3 – 2 x 2 Gauze Pads, 4 – 4 x 4 Gauze Pads 1 – Tissue Pack, 6 – Alcohol Prep Pads, 2 – Water Gels, 1 – 1 x10 yds Adhesive Tape, 1 – Bio-Hazard Waste Bag, 1 – Box 3/4 x 3 Bandages, 1 – Tweezers1 – 4 ounce Hand Sanitizer, 2 – Eye Pads, 6 – Wet Naps, 1 – Hydrogen Peroxide, 1 – 5 x 9 Combine Dressing Bandages
OzarkMountainPreparedness.com is donating $100 Gift Certificate to any of their wonderful survival courses."Our mission is to provide the highest quality instructional courses to people who desire to pursue a self-reliant lifestyle; whether in the wilds or right at home. By blending both modern and primitive methods into our curriculum, we offer a comprehensive and practical view of survival and preparedness. Our course topics include wilderness and urban survival, fur trapping, bushcraft, primitive skills, long-term wilderness living, land navigation, home disaster preparation, outdoor cooking, food procurement and storage, foraging, wild edibles, and others."
RifleStock.com is donating a set of five Self-Watering Grow Buckets. I recently got a set and will review them soon. What is a grow bucket? "It is a 4, 5 or 6 gallon bucket altered to grow vegetables and flowers using a water reservoir in the base. Growing plants in self-watering buckets has been around for quite a while now, but our design has improved on the old method of using two buckets, one inside of the other, to create the water reservoir."
I figured my sponsors shouldn't do all the work, so I'm throwing in a McNett Tactical Aquamira Frontier Pro Ultralight Water Filter:
•Military edition portable water filter system with straw-style design
•Attaches directly to water bottles, cups, or bladders
•Removes 99.9 percent of Giardia, Cryptosporidium, and other contaminants
•Activated carbon improves taste; universal connectivity adapter system
•Filters up to 50 gallons; removable bite valve doubles as hanging drip filter