Here's another yummy meal from the Legacy Food Storage Kit we've been looking at in recent weeks, this time the Classic Chili Mix: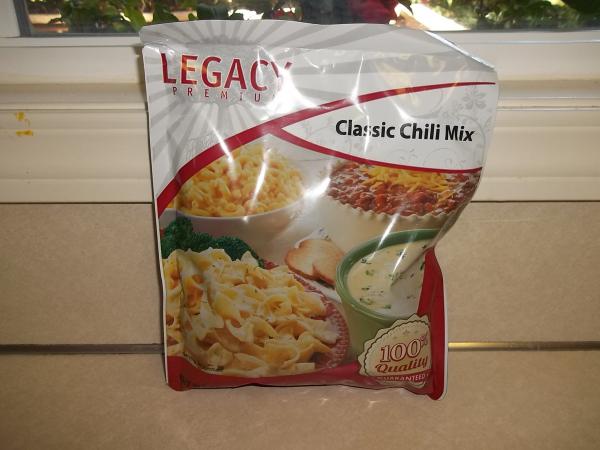 I'm not sure why I keep showing you the front of the packages since they're all the same besides the name… guess I'm just being thorough.
And the backside as usual: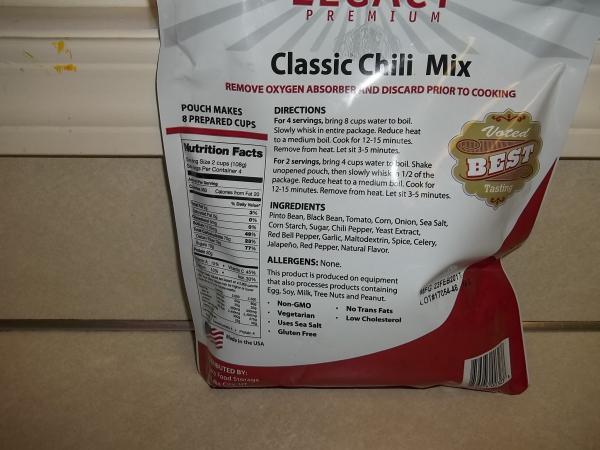 Again, you just boil a specific amount of water and cook for about 15 minutes. It's really THAT easy. That's why I just LOVE freeze dried meals!
And here's the nutrition label: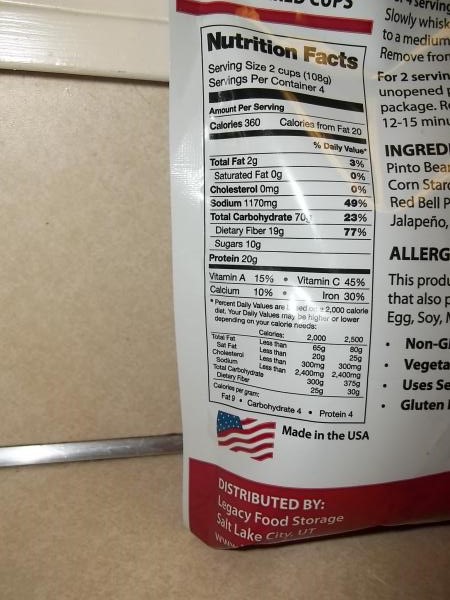 Notice all the fiber… this meal will keep you "regular" for sure. 😉
And here's the final product which made three full bowls plus at least one more (my wife wasn't home to eat any):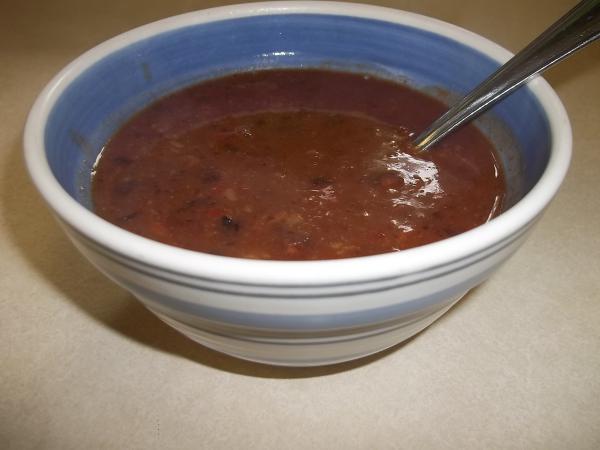 If it looks a bit "watery" that's because it is, in my opinion. Since I like my chili thick I think next time I would choose to use maybe a cup less than what's recommended (this package suggests 8 cups which is about 2 cups more than the others thus far).
Regardless, I though it was seasoned fairly well, though I would have preferred it be a bit spicier as I'm trending that way as I age, it seems.
My kids seemed to eat every last spoonful so they seemed to like it as well. Overall, this was a winner.