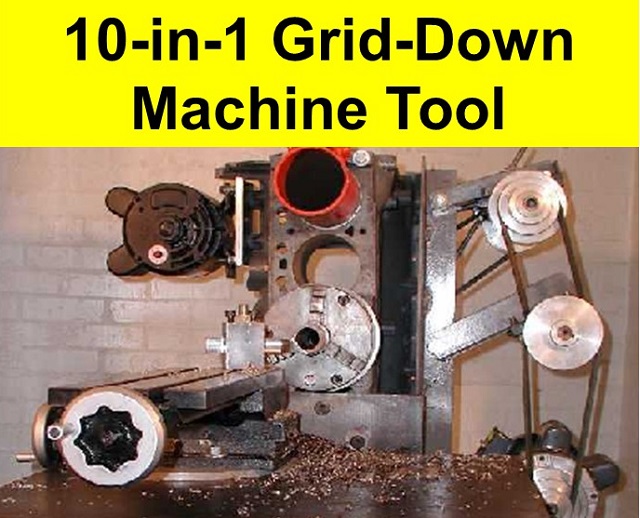 Have you ever heard of the MultiMachine before? I hadn't until I read this article earlier this morning.
Apparently, it's a DIY open source project intended for developing countries "…that can be built by a semi-skilled mechanic with just common hand tools… electricity can be replaced with 'elbow grease' and the necessary material can come from discarded vehicle parts."
That sounds interesting and promising.
According to the aforementioned website, this off-grid machine tool can be used to:
build and repair irrigation pumps and farm implements
make and repair water pumps and water-well drilling rigs
build steel-rolling-and-bending machines for making cook stoves
make cart axles and rebuild vehicle parts
…and more.
Like I said, the plans are all open source and can be downloaded as a PDF file or viewed as an HTML document, if you prefer.