I keep working through the many Express packages that Thrive offers. The other day I tried Thrive's Creamy Beef and Noodle meal. As I'm the only person who tends to eat beef in my family, I had it all to myself. 🙂
Here's what the front of the package looks like: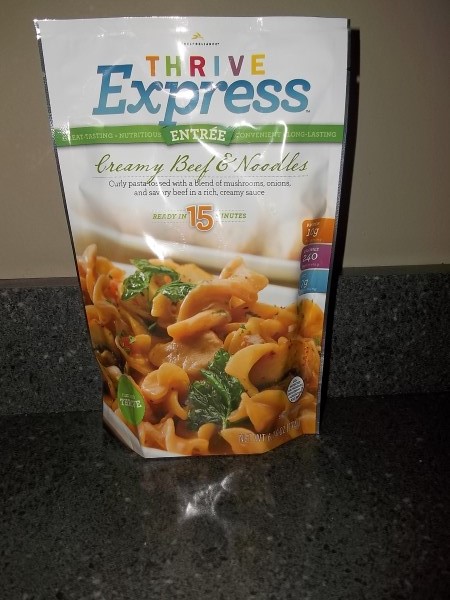 And the backside: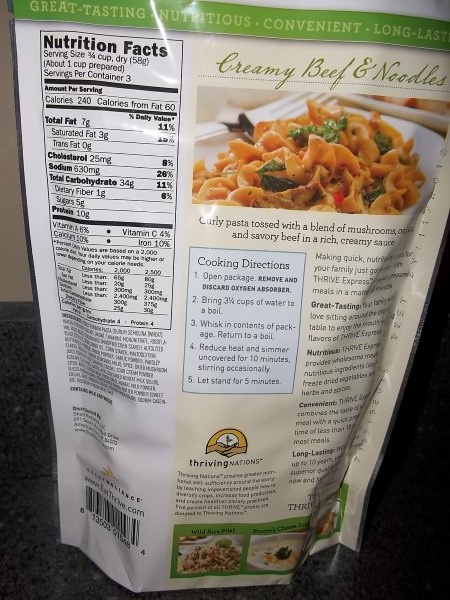 Like all other Express meals, you remove the oxygen absorber, bring water to a boil (in this case 3 1/4 cups), add the meal and return to a boil, then cook 10 minutes and let stand 5 minutes: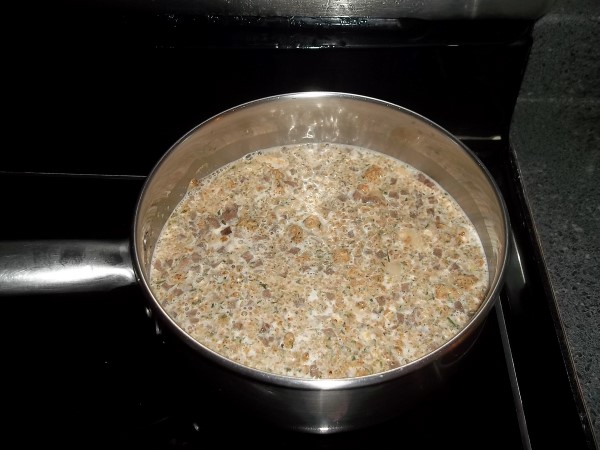 And here's the final product: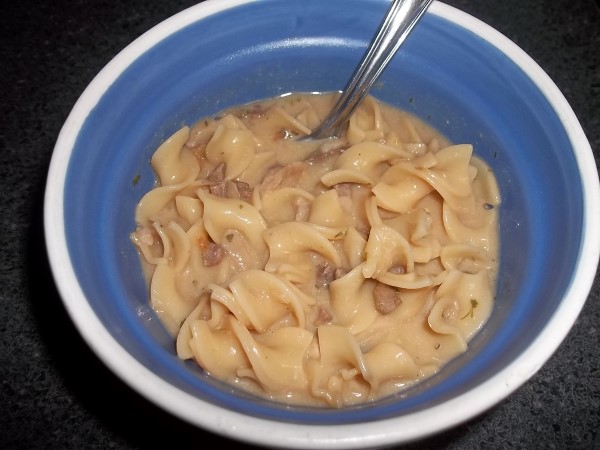 The meal was enough for me to have seconds and some leftovers which means it probably would have been fine for two adults to share. As for the taste, I must say there was a hint of something that tasted a little different than expected. I can't quite put my finger on it but I'd say it had to be the seasoning used.
Regardless, Thrive's  Creamy Beef and Noodle was good enough that I was happy to have seconds and eat the leftovers the next day. 😉