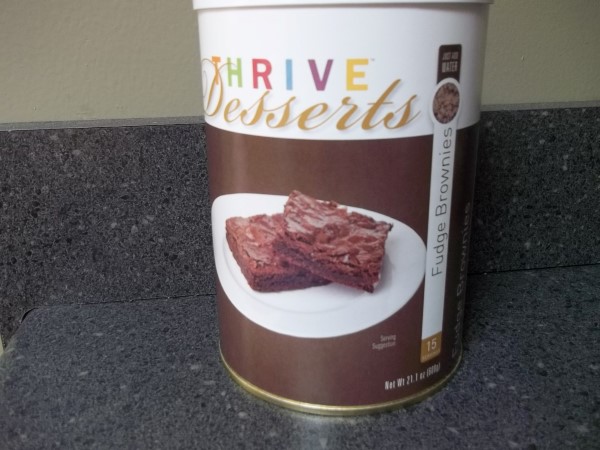 I'll try and NOT exaggerate here but these are the BEST "out of a package" brownies that I think I've ever had! Granted, I do like anything with chocolate–fudge brownies certainly qualify–and I can truly say that about the only thing better would be 100% homemade from scratch.
Seeing as though I'm not about to try that anytime soon, these brownies are a wonderful runner-up. 🙂 In fact, when I started to write this post I noticed the reviews for our Fudge Brownies agreed with me. Here's some of the comments:
"Better than a box
I absolutely love these. They're the perfect brownie, way better than any that you make from a box. The can says that you can make them more cakey by adding an egg to the mix, but I seriously love them just the way they are."
"Wow!
I followed the directions exactly and these brownies turned out incredible! They tasted like they were made from scratch. They can't be any simpler to mix up and throw in the oven at a moment's notice. Having this mix on hand for any emergency, including surprise guests and famished children is just common sense!"
"Must Have…
Nothing better for the cabin than this brownie mix.. So good that my wife is making me stock the house as well and the neighbors are asking for it too. Water, mix, and heat and you've got a great treat."
I tended to agree. There were pretty darn tasty.
Upon opening I wasn't expecting much as they looked exactly like packaged brownie mix: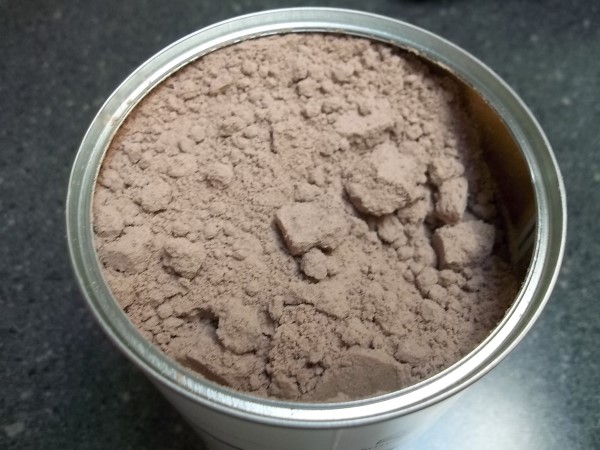 To make, just add 1/2 cup water to the brownie mix (this was a pantry can):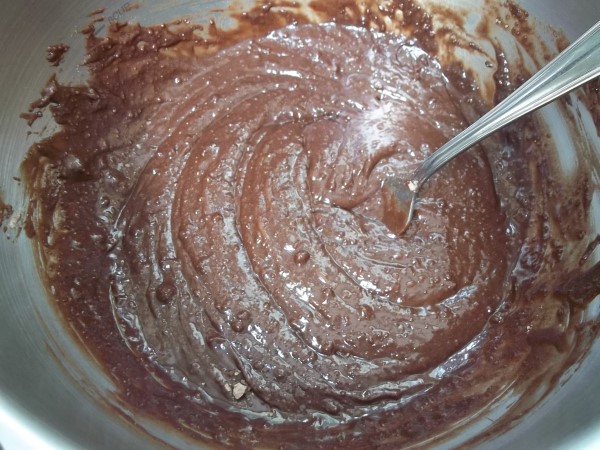 Let sit ten minutes before adding mixture to 8″ x 8″ non-stick baking pan. We had a glass pan so I greased it. Cook for 20-22 minutes: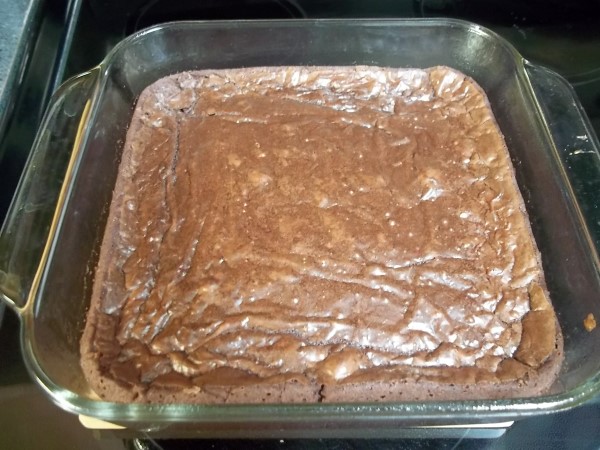 Ultimately, our Fudge Brownies are easy to make, fast to cook, and quite yummy. 🙂 Try some. I'll bet you'll never go back to packaged brownies again.