My buddy, Doug, pointed out this really cool alternative to snow chains made by ZipGripGo.com a week or two ago and I thought they were a great idea to share with you. In fact, if I had not already purchased a set of snow chains just a week or two before I was aware these existed, I probably would have went with this idea instead. Rather than explaining it myself, watch this video…
If zip ties alone aren't quite your thing it seems they have a hybrid setup that combines the ease of zip ties with assurance of chains as shown here: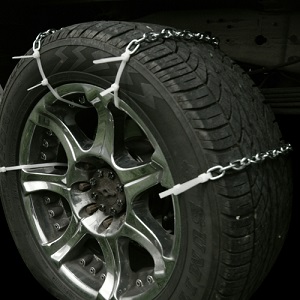 Personally, I like the idea of a set of "snow chains" that I can rely upon but don't take up much, if any, space in my trunk. In my opinion, if you're looking for something that can be there just in case you ever needed them, consider these snow chain alternatives from ZipGripGo.com.