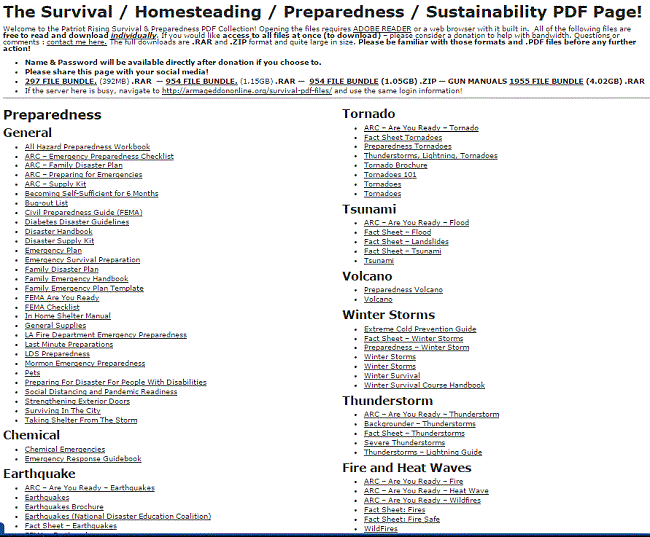 I was recently made aware of a huge survival guide resource at PatriotRising.com. It seems this page alone has over 800 free resources (by my rough count) which you may freely download, though the subheadings claim nearly 3000 resources… I'm not quite sure where the other 2200 are at.
Regardless, every topic seems covered, from NBC to wilderness survival, medical, water, food, fire, gardening, shelters and so much more… you'll find plenty to make use of I'm sure.
The only request the site owner has is that if you want to save yourself loads of time and download the provided ZIP or RAR files that you consider making a donation to help with bandwidth costs which, I'll attest, really do cost website owners money and can do so quickly.
Here's the link again to this wonderful resource page if you're interested… and, of course, be sure to share this with all who may be interested.