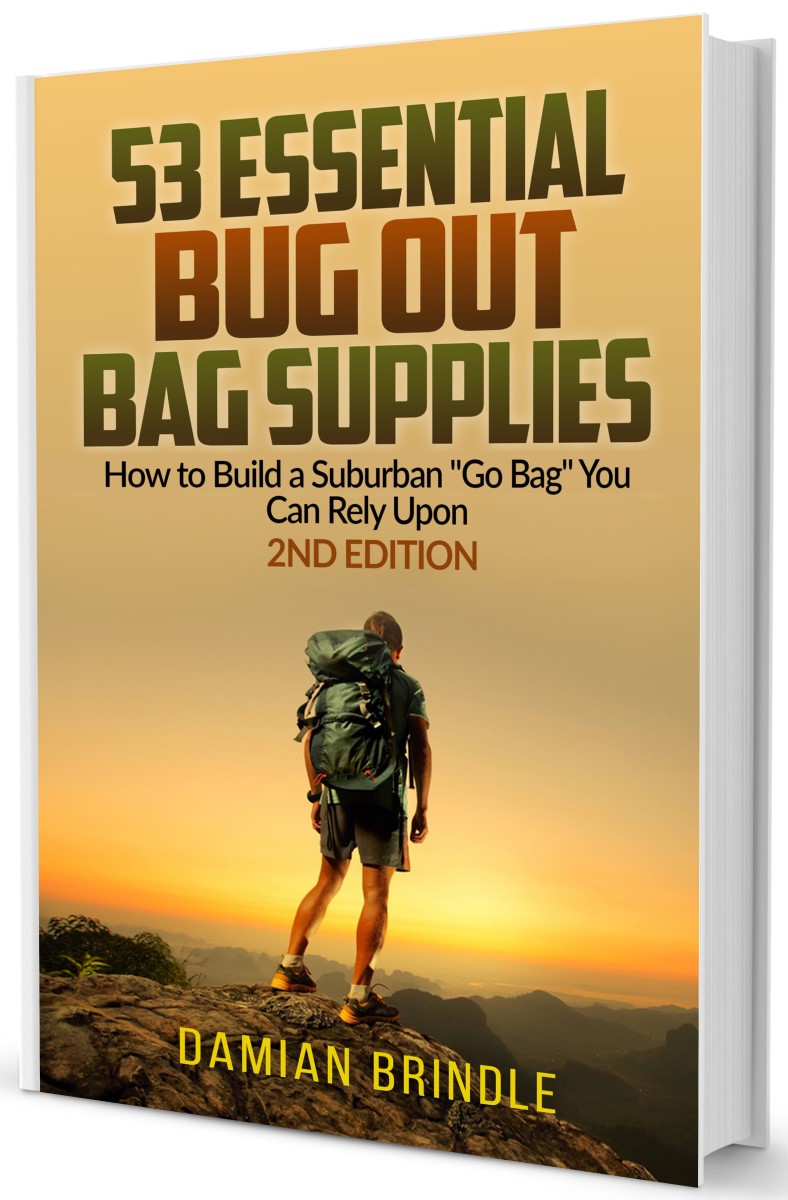 Last week I was able to publish the second edition of my bug out bag book, 53 Essential Bug Out Bag Supplies, and I know you're going to love the updates!
Aside from clarifying my thoughts, here's what's new:
Updated some of the gear and supply recommendations as they were either outdated or expensive;
Moved several items around among the four tiers of gear so you're more likely to have the most important items if you only focus on tiers one or two gear;
Recommended a specific lightweight, yet inexpensive, backpack which I've now purchased for all family members, including my children;
Added entire new chapters on evacuation planning in a vehicle and on foot, including route planning and more.
I also created several templates for making your evacuation planning easier, all of which can be downloaded for free. Specifically, I've included:
Priority Checklist – a list for gathering the most important additional gear and supplies (besides what's already in your bug out bag) for evacuating in a vehicle;
Evacuation Procedures – helps determine if/when you'll leave, who makes the decision to do so, meet-up plans, and more;
Evacuation Directions – Where it is you're going to go, such as a hotel, including address and phone numbers;
Emergency Contacts – a list of the most important numbers to gather, such as doctors, insurance companies, utilities, etc.
And, of course, I've stuck with the suburban bug out expectation because, whether we realize it or not, most of us won't be evacuating into or through the wilderness which means our bug out bags need to be adjusted accordingly.
I would encourage you to grab the latest edition even if you have the original because there's a lot of great additional content. You can get the Kindle version here or the paperback version here.
If you have any questions or comments, feel free to post them in the comments below and I will respond ASAP.
Have a great rest of your day!