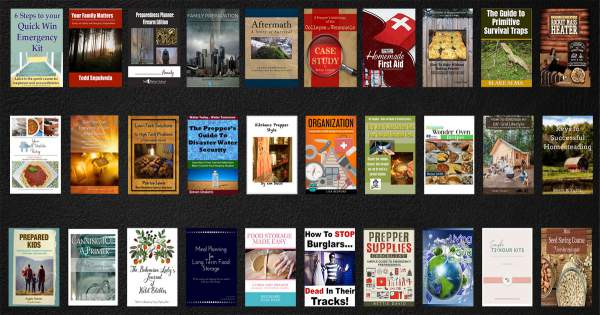 Remember that awesome Prepper Bundle we talked about a few months back? Well, apparently there's been a huge request for it to come back and fortunately for you… Jennifer and Bill have heard your requests.
Now (actually since Friday) through this coming Monday (less than 3 days as of this email) the Prepper Bundle is back! And best of all it's also back at an awesome price of about 90% off retail.
I'm not going to bother to explain it all here again (as I've done so in the past) but if you're at all interested in getting in on:
27 prepper eBooks (covering living off grid, homesteading, survival tools, and so much more)
3 eCourses and videos (e.g., building a rocket mass heater, etc.)
Getting Started PDF (to help you keep track of everything in the bundle)
Exclusive emails with articles to help you get Back To Basics and special offers throughout the year.
…then you really should go check it out while you still can.
FYI, while all of the above is included in the 90% off download you can also get it all on an USB flash drive for safekeeping, if you prefer.
They've got you covered but you really do need to go grab your copy of the Prepper Bundle if you failed to do so last time.