Last weekend we went to Crater Lake in Oregon–the smoke was still bad so we didn't see much–and as (my) luck would have it, we had a problem with our van since it wouldn't start one morning because the positive battery cable came loose. I assume it was never correctly tightened down when installed. In fact, I ended up having to purchase a battery post shim to get it right.
Anyway, I was prepared enough to get the van back on the road because I had a small slip wrench. That incident, of course, got me to thinking about what other tools and supplies I had in the van specifically for vehicle breakdowns because it's been at least a year since I've looked into and I tend to forget things after about week, lol.
Side Compartment Contents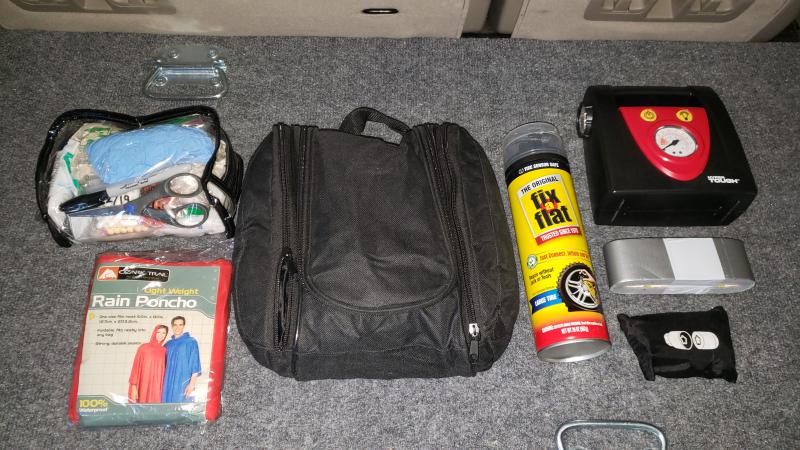 Tool Kit Contents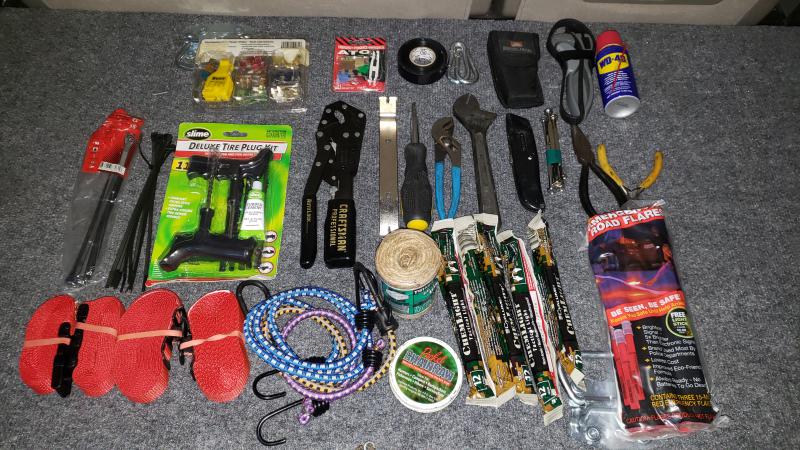 First Aid Kit Contents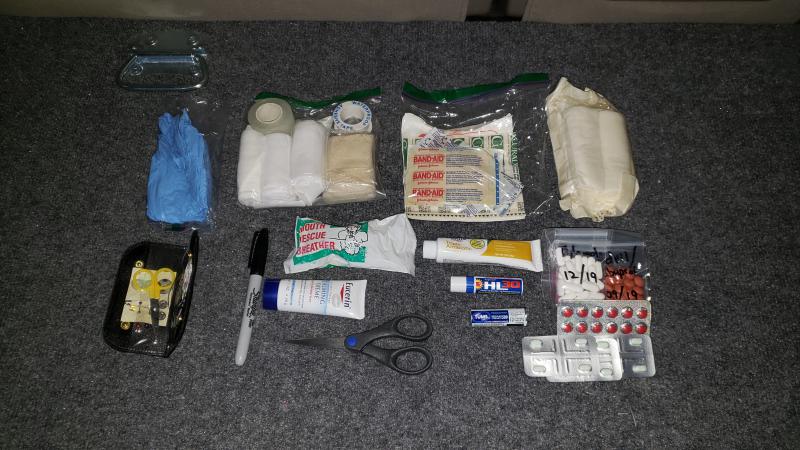 I actually keep a better kit in my wife's car, but this will suffice for the van:
The False Floor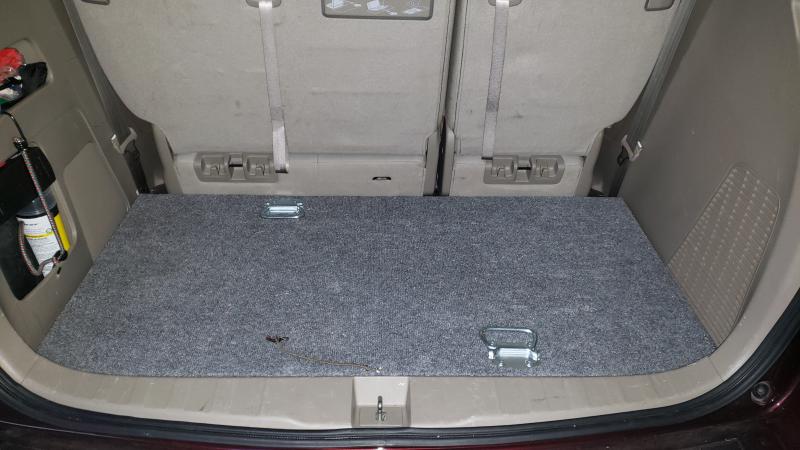 I didn't actually make this to hide anything, but its turned out to be useful for that purpose as well. The idea was initially to have a solid surface to place groceries and suitcases and the like without crushing other stuff I want to keep in the car all the time. The two handles are useful for lifting the false floor up and, although not seen, there are three legs strategically placed to hold the floor up and in place.
What's Underneath the False Floor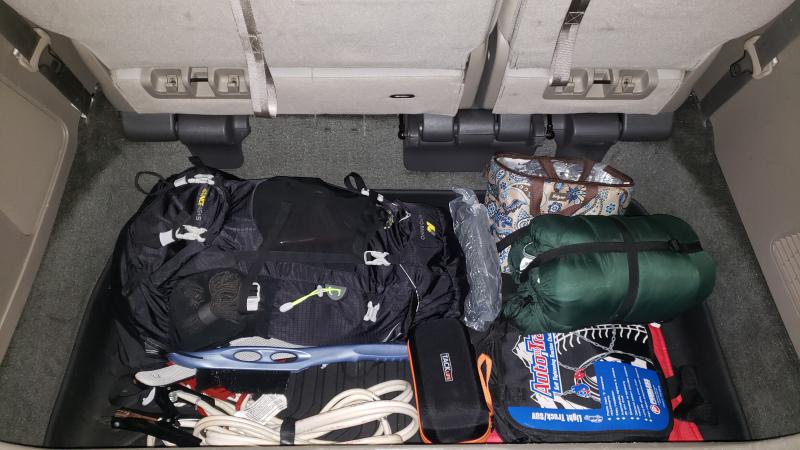 That's pretty much what I keep in my van, expect for other things like extra DC chargers for my phone along with different cords for the various phones we use. I also keep a portable battery bank in the glove box, a fire extinguisher under the backside of the driver's seat, some towels, and that's about it.
What else do you keep in your vehicles? I'd sure be interested to know if there's something I'm missing. Thanks!