A while back we ran out of our Mrs. Meyer's Surface Scrub and rather than spending $5 on another one I figured I would try to make my own DIY sink scrub.
How to Make DIY Sink Scrub
As it turns out, making sink scrub is probably the easiest homemade cleaner I've made yet! Really. There's NO melting, NO boiling… NO waiting.
Simply mix together equal parts of borax, super washing soda, borax, and salt (I used iodized because that's what I had) and store in a moisture-free container. I just used the Mrs. Meyers container to make sprinkling it into the sink that much easier: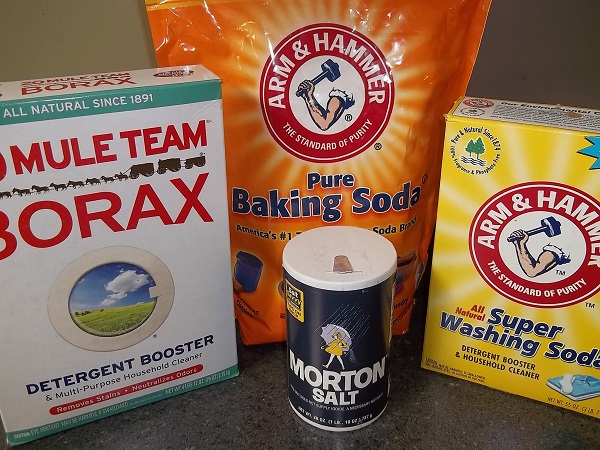 Simply sprinkle your DIY sink scrub liberally into a slightly wet sink and get to scrubbing! I've noticed it's a bit grittier but that's to be expected with the salt: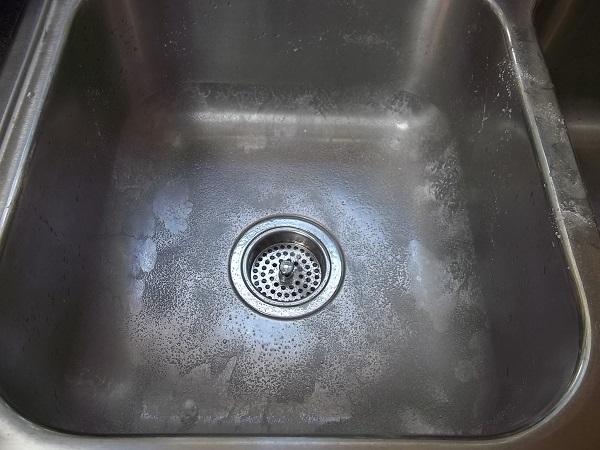 Now scrub until your sink sparkles like it were almost new, as shown here… it never looked so good:
Thus far our DIY sink scrub works great!
I should suggest that while it works fine with MY sink (which is stainless) you should test this recipe in an inconspicuous area of YOUR sink in case it scratches or otherwise tarnishes the finish. That, after all, would defeat then entire purpose of making your own sink cleaner. 😉
I also wanted to point out that the original post where I found this recipe talked about adding essential oils to make it smell good but I choose NOT to do that and, in my humble opinion, feel it's not necessary. In fact, I think the ingredients as they are smell fine enough as is.
Hope that helps YOU save money. In fact, I recently linked to quite a few other ways to save money last week, including saving money on deodorant, dishwasher tabs, and more. Check it out while you're here.