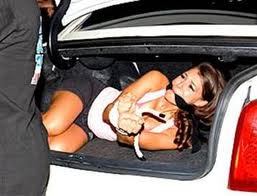 I'm glad to see Coach David is "back in business" and working on his B.E.T. personal self-defense system which I purchased and reviewed a while back and was very gald I did. Sadly, I NEED to get it back out again and review, review, review.
David recently contacted me to let me know he's revising his B.E.T. system and so I'm excited to share it with you today! The best part is that David has decided to allow you multiple ways to get this information, including as a DVD and via membership area. Personally, I wish he would have done this a long time ago as I certainly would have choose the membership option but that's just me. 🙂
If you want to get yourself and your family as ready as you can be for hand-to-hand combat should the need ever arise, skip all the "fluff" martial arts and read below to see what he's got for us today…
Coach David Alexander here for rethinksurvival.com.  I have been working on re-editing my B.E.T. "Target Based" Self Defense System.
You can watch the re-edited and updated version of Part 1 (Empty Hand Self Defense) if you buy The Ultimate Survival Bundle (http://ultimatesurvivalbundle.com/coachdavid) or go to http://www.howtokillwithyourhands.com.
I am also starting a new idea for my YouTube channel called "Ask Coach David".  Ask me a question on Self Defense, Paleo Diet, Strength & Conditioning and even Economics and I will do my best to make a video answering your question.  Here is an example:
Here is a video of me practicing with "Bob"
The following two videos were shot during one of my MMA Classes.  Tell me what you think.  Coach David Alexander (http://www.coachdavidalexander.com)
If you have any comments, leave them below and I will do my best to answer.  Thanks, Coach David Alexander