This week we're taking a look at another Legacy Foods 72-Hour Kit option which I introduced last week here, specifically the Enchilada Beans and Rice meal: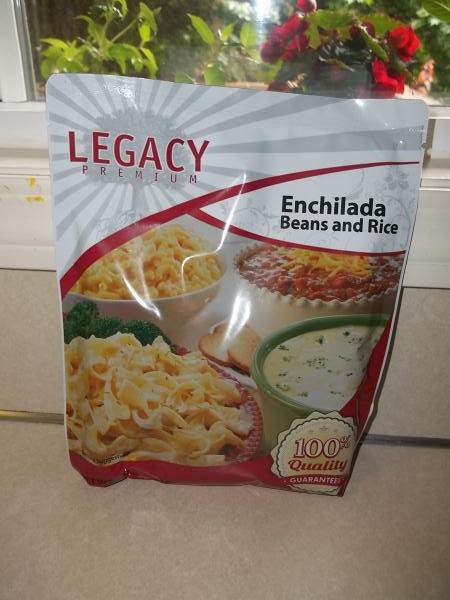 And the backside of the package: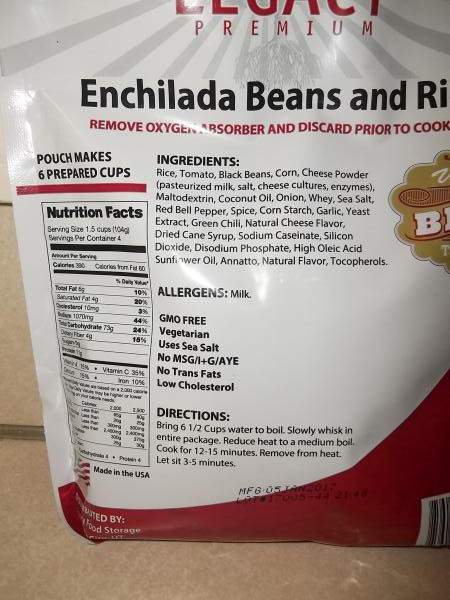 I should point out that last week I said that I wasn't sure if any of the meals in the 72-hour kit were gluten free, well, it turns out that four of them are, including this one. The Classic Chili, Cheese & Broccoli Bake, and Cheese and Broccoli Soup are as well. Here's their gluten-free selection if that's of interest to you (and their verification letter if you're the paranoid type, lol).
Just like with the previous meal, you need to bring about six cups of water to a boil, add contents of the freeze-dried pouch (remembering to remove the oxygen absorber which I forgot to do) and then cook over medium heat for 12-15 minutes… and remembering to stir it on occasion which I tend to forget as well. 😉
Once finished you end up with a nice beans and rice meal: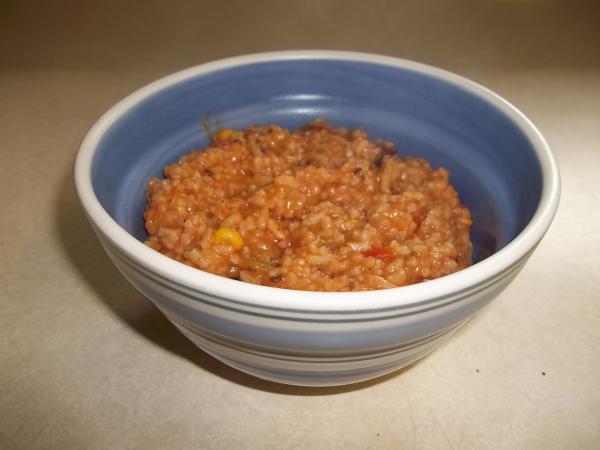 This particular meal made at least three large bowls of food, enough for me, my wife, and both of my kids to have their fill. In fact, my kids honestly thought there would be an enchilada inside because of the title and so, when the found out there wasn't, they added the beans and rice to a flour tortilla and topped that with cheese like so: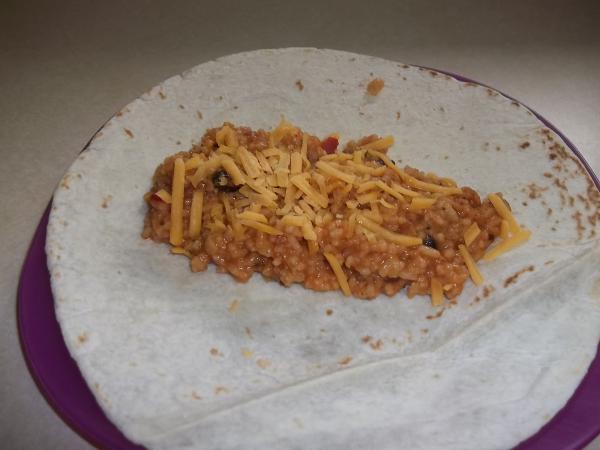 It seems my oldest liked it well enough to have seconds. And, overall, everyone liked the taste and seasonings and so didn't bother to add anything to it.
Personally, I felt it was seasoned quite well and I was also pleased with the quantity. It was enough for all of us to eat and have full tummies plus it's easy to cook and lasts a long time in storage. That works for me.
Until next week. Enjoy.